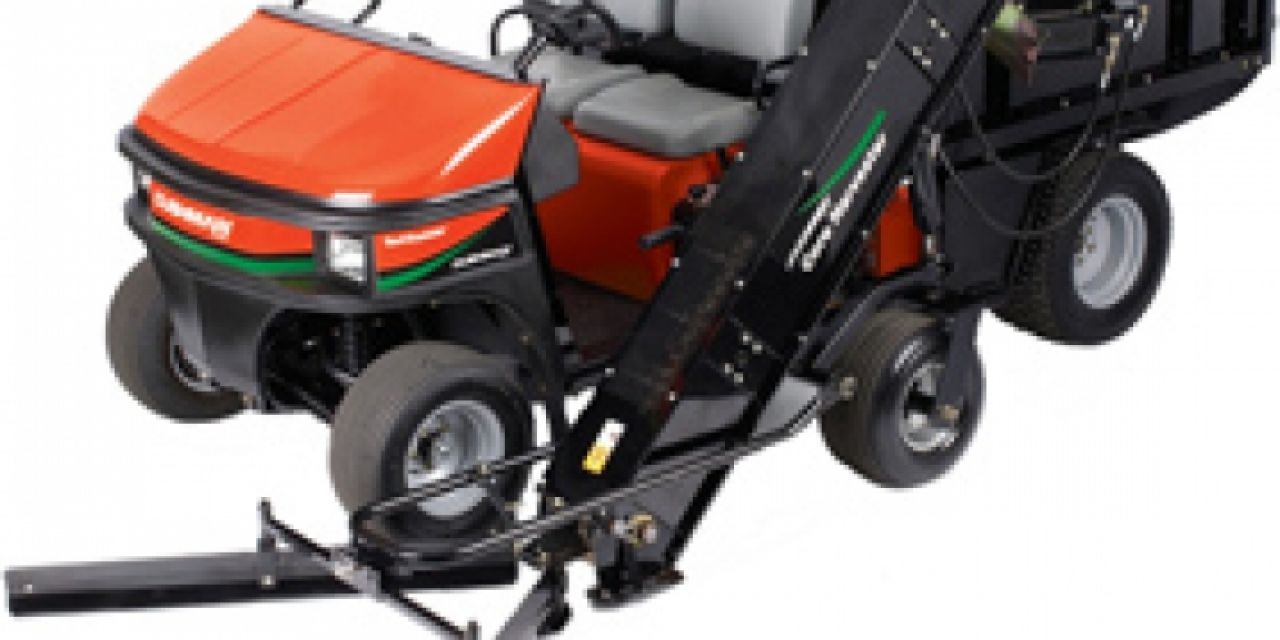 Cushman Core Harvester
Accesory weight transfer works through air adjustable shock absorber, the elevator works on a #55 chain on a low speed hydraulic motor and has a 8" belt. The flotaion is obtained from a spring balanced parallel link system and has a manual lift with spring assistance for ease of operation.
Picks up cores on an average 7000 sq. ft. green in 15 minutes.
Floating blades automatically adjust to undulating ground for quick core pickup on almost any terrain without damaging turf.
For use with Cushman Turf-Trucksters with a flatbed and a steel or polyethylene box.
| | | | | | | | |
| --- | --- | --- | --- | --- | --- | --- | --- |
| Product Code | Description | Gathering Width | Productivity | Box Conveyor | Box Extension | Power Source | Hydraulic Connector |
| 4119652 | Cushman Core Harvester | 55 in. | Clears average green in 15 min. | 8 in. belt; hydraulic motor drive | Standard | Turf Truckster hydraulic system through selector valve | Quick-disconnect couplers |