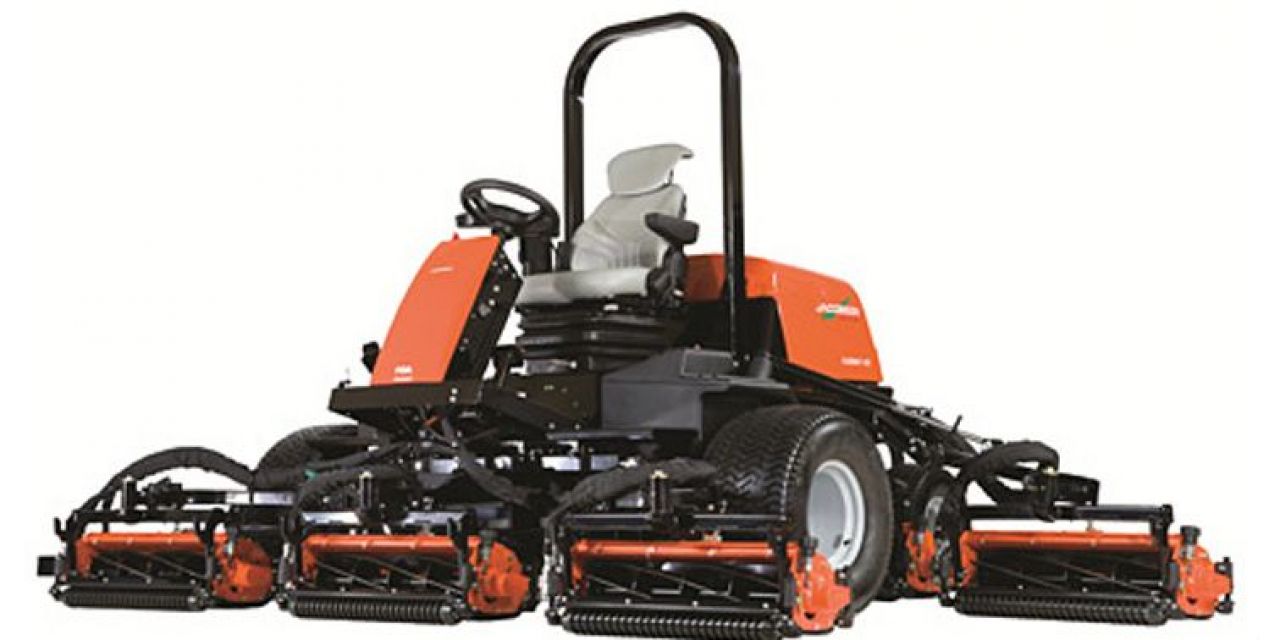 Fairway 405
Using seven, 26" cylinder, 6.5 in. diameter floating head cutting units, this machine produces high productivity and the wing cutting units can be raised individually for transport, this model also sports the variable weight transfer as standard.
The most powerful of the lightweight fairway mowers with a 46.5 hp turbocharged engine.
4 metre width of cut delivers class leading productivity.
Robust grooved front roller with scrapers as standard.
Wing units can be raised individually for easy transportation.
Simple and safe operation from arm-rest mounted joystick control.
Product Code
Description
Cutting Cylinder
Width of Cut
Height of Cut
Cutting Performance
Cutting Frequency
JHAA405P
Jacobsen Fairway 405
7-Knife or 11-Knife
158 in.
0.47 - 1.85 in.
10.67 acres per hour at 7.5 mph

14 cuts per foot at 7.5 mph with 7-Knife cutting head units
21.9 cuts per foot at 7.5 mph with 11-Knife cutting head units