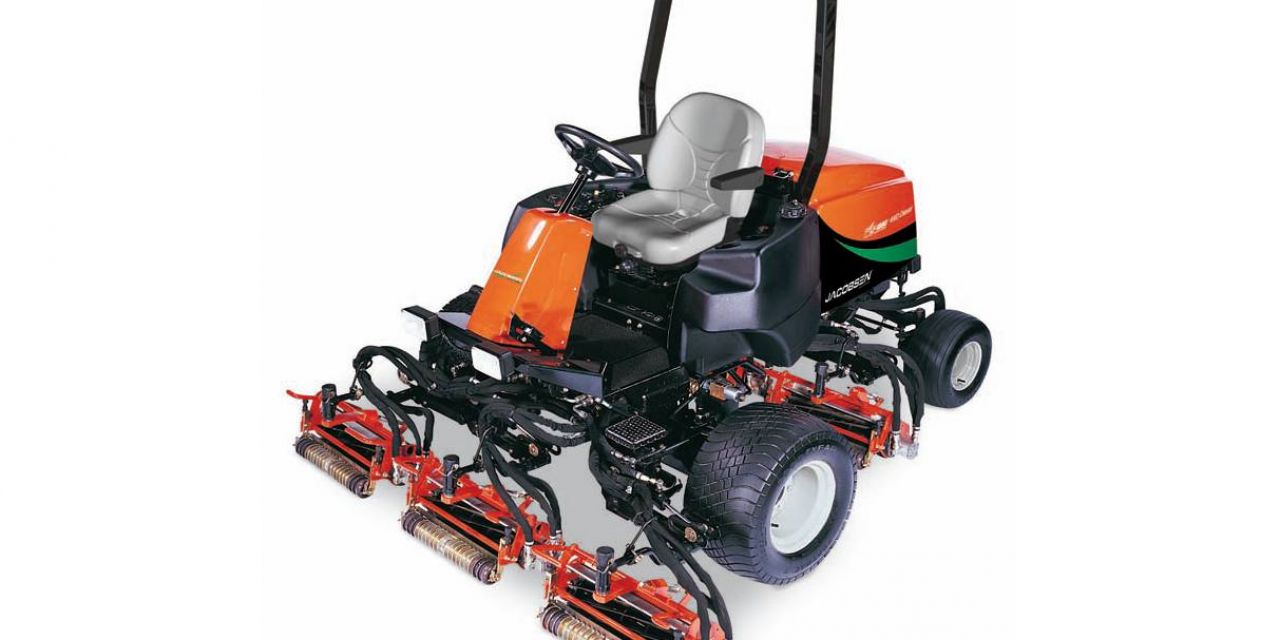 SLF-1880
Industry's lightest fairway mower has the lowest compaction of any fairway mower.  Operates in wet or stressed conditions without marking the turf.
82" Width of Cut - Improved productivity over Triplex mowers.
18" Jacobsen Classic Cut Reels - Deliver the highest quality of cut compared to any other; follow ground contours better without scalping.
Choice of 24.8 hp (18.6 kW) Diesel or 33 hp (24.6 kW) Turbocharged Diesel Engine - Options available for either fuel efficiency or more power.
Patented Lift Mechanism -Follows undulating terrain and delivers a superior cut.
Product Code
Description
Reel Number & Size
Number of Blades
Cutting Frequency
Overall Cutting Width
Height of Cut
067956
Jacobsen SLF-1880 4WD 18.49kW
Five 5 in. diameter x 18 in.
11 & 8 blades
11 blade: 0.049 in./mph
8 blade: 0.067 in./mph
82 in.
0.30-0.70 in. (up to 0.937 in with high-cut kit), using low-profile, heavy bedknife
067957
Jacobsen SLF-1880 4WD 24.46kW