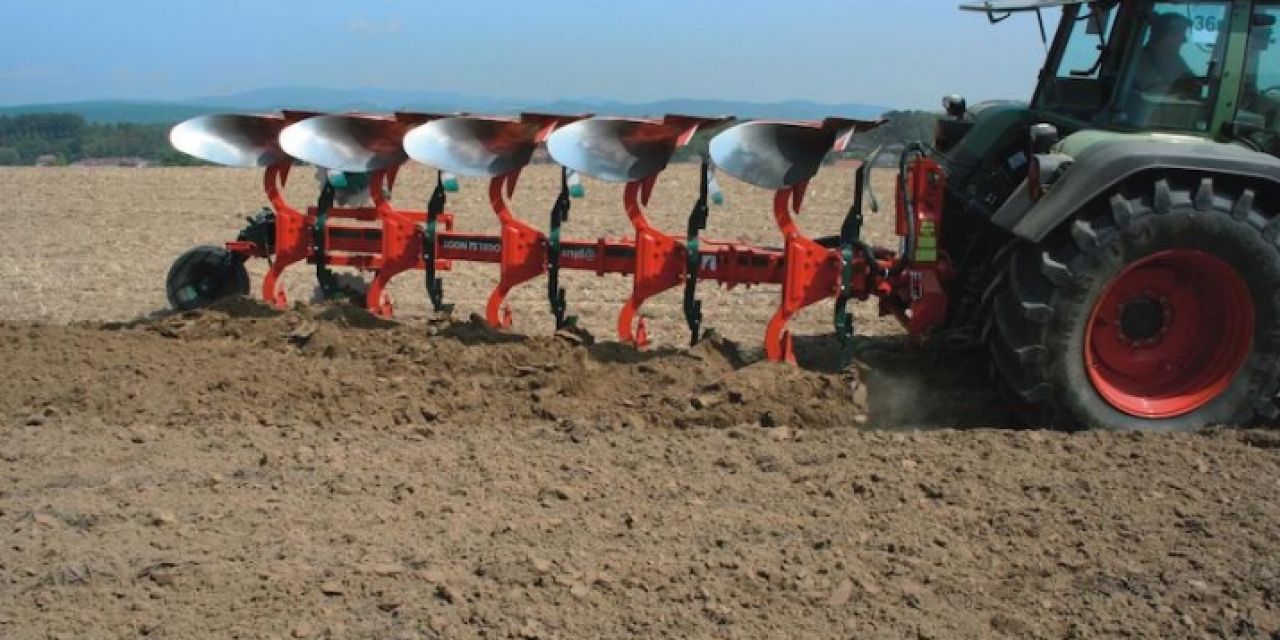 Reversible Mounted Plough Range
©plus LM has 6 models to choose from, they are lightweight, yet robust, the LM range ploughs are ideal for universal use on smaller mixed-purpose farms. The ©plus LM can easily meet any requirements, whether needed for turning grassland or silage maize, for traditional cereal cultivation, or even for use with maize grains.
©plus M is a universal plough for tractors up to 80 kW/120 hp. With a convenient setting centre and many different equipment options, it is suitable for all medium-sized farms.
©plus XM with its correspondingly dimensioned turning element and frame is a real all-rounder for tractors up to 103 kW/140 hp. With underbeam clearances of up to 82 cm and an interbody clearance of up to 105 cm, it can also deal comfortably with very large amounts of crop remains.
©plus XMS is a particularly intelligent turning element design with extremely easy adjustment and an outstanding range of equipment options makes the ©plus XMS a versatile universal plough. With a robust frame and legs, it is designed for tractors up to 128 kW/175 hp.
©plus XS has impressively high coverage, with up to 6 furrows, and an extremely efficient and robust design. Suitable for tractors up to 191 kW/260 hp, the ©plus XS is the right implement for large farms that require efficient and cost-effective ploughing.
©plus XS-Pro has an extremely robust turning element, frame and legs design making this a high-performance plough for large farms, contractors and industry-wide use. With interbody clearances of up to 115 cm and underbeam clearances of up to 90 cm, the ©plus XS-Pro is unbeatable when it comes to dealing with large amounts of crop remains.
2,3,4,5 or 6 furrow (depending on model)
For tractors up to 280hp
Standard furrow width adjustment (4 levels)
Stump-jump system
Double-action automatic turning cylinder
High-tensile frame tube
Choice of 4 interbody clearances (depending on model)
3 optional underbeam clearances (depending on model)
Optional automatic in-swing mechanism
Note; Due to the variants and optional extras, please contact our agricultural sales team for prices
Model
Variants
Weight kg
Furrows
Interbody clearance
Underbeam
Clearance betw. tyres
Max hp
LM range
6
480 - 790
2/3
85 - 102cm
67/72/78cm
900 - 1650mm
80
M range
12
675 - 1190
2/3/4
 72 / 78cm
950 - 1700mm 
120
XM range 
20 
860 - 1625 
3/4/5 
85 - 105cm 
72/78/82cm 
1050 - 1850mm 
140 
XMS range 
12 
975 - 1825 
3/4/5/6
175 
XS range
16
1115 - 2325
85 - 115cm
76/82/90cm
1050 - 2050mm
260
XS-Pro range
14
1135 - 2695
2/3/4/5/6
280