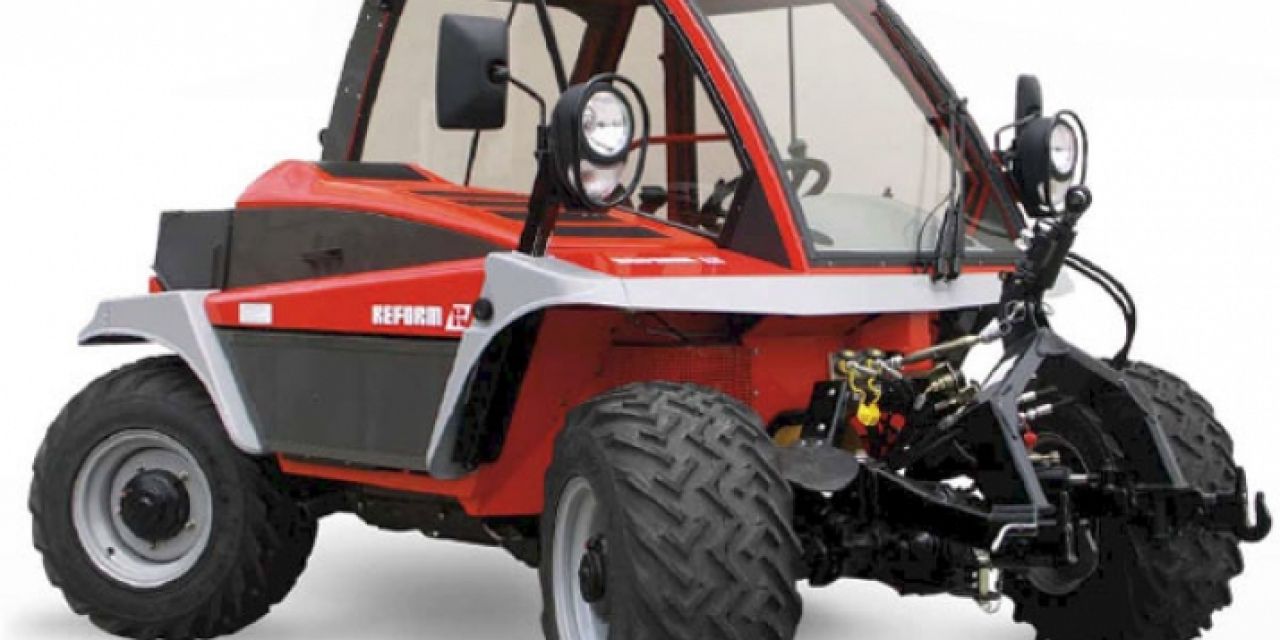 Metrac 44 - 81.5hp Range
The chassis of the Metrac is designed for mounting attachments both front and rear. The robust linkages with standard mounting point facilitate quick mounting and removal of attachments making the system a versatile and universal tool.
The hydrostatic steering system with four steering modes as standard equipment is the crowning achievement in chassis design. The steering mode can be switched conveniently by the push of a button, even during driving. Sensors report the straight alignment of the wheels to the steering control unit, which enables the fully automatic switch of steering modes, e.g., from front to 4 wheel steering and vice versa.
Metrac H models have hydrostatic drive with 4 speed ranges which enables the stepless adjustment of the drive speed. You can choose from 2 driving modes, manual with the multi function control lever or automotive via the accelerator pedal.
Metrac G models have the mechanical speed change gearbox which has four speeds and two or an option of three ranges provides the right driving speed for any type of work.
Metrac H8X is the eco-friendly (stage 3B engine) all-rounder, Powerful. Agile. Versatile.
Metrac G6X - H7X is the premium range that offers compact size, productivity and efficiency in the municipal services area.
Metrac G4X - H5X is the mid range, high performing, comfortable for applications in municipal services, landscaping, and in many other areas.
Metrac G3X is the entry level to the X series, compact and comfortable.
Metrac G3 is the efficient entry level into the world of two axle bank tractors.
Powerful, thrifty 4 cylinder diesel engines
Pre-selectable differential locks with 100% locking efficiency
Switchable 4 wheel drive
4 Steering modes
Low dead weight and centre of gravity
Slope capable, soil protecting low pressure tyres
Oscillating front axle
Hydrostatic steering
Power shift PTO
Front and rear linkages
Axle guided, trailing front linkage
Model
Weight
Front link max

Optional Rear Link max

PTO Front max
PTO rear max
Transmission
Engine
G3
2250kg
900kg
950kg
540rpm
540rpm
Shuttle 8
44hp
G3X
2500kg
G4X
3400kg 
1300kg 
1200kg 
540 & 750rpm
49hp
G5X
59hp
G6X
3400kg 
1500kg  
1500kg 
49hp
G7X
59hp
H4X
3400kg
1300kg
1200kg
540rpm
Hydro 2 range
62hp
H5X
70hp
H6X
3800kg
1500kg
1500kg
62hp
H7X
70hp
H8X
540 & 1000rpm 
540 & 1000rpm 
81.5hp