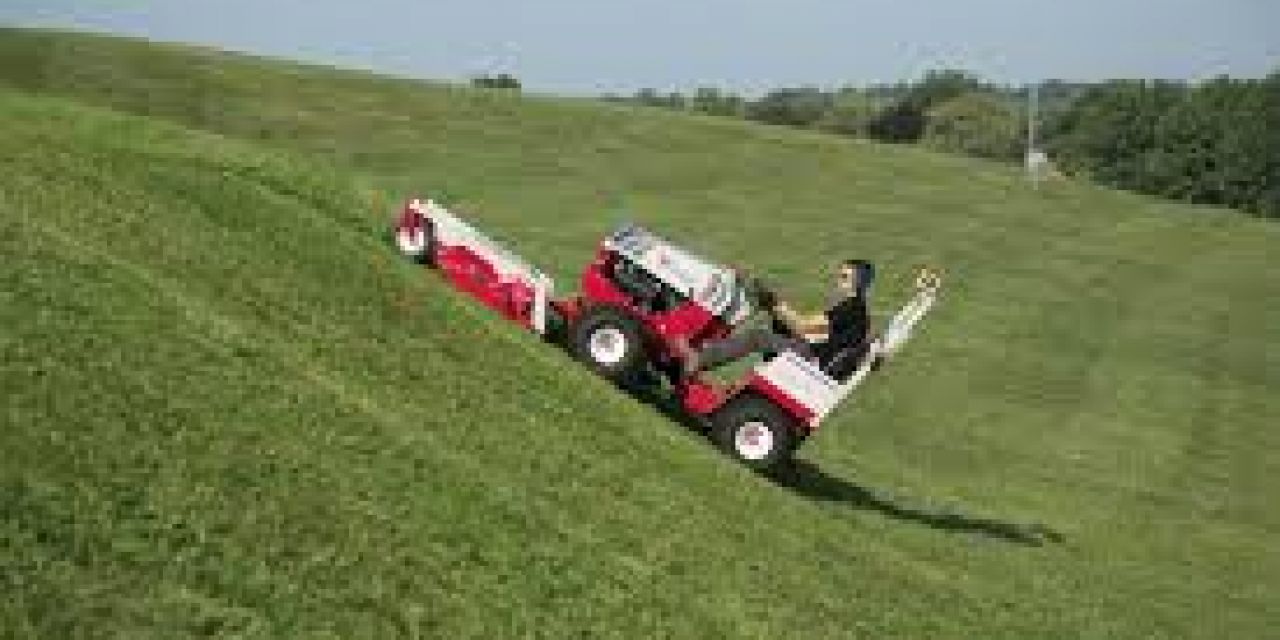 Ventrac 4500Y
Front-mounted attachments let Ventrac operators see the work out front. This Design allows for better visibility so operators can work more confidently when close to landscaping , buildings, or other objects. 
When the attachment does the work first, the tractor drives over a cleared pathe rather than trampling grass down before cutting. 
Full time, all-wheel hydrostatic drive delivers maximum performance and traction on slopes. Ventrac's innovative weight transfer system improves traction, braking, and side-slope steering security by shifting a portion of the front attachment weight on to the tractor. 
For increased safety and stability on hillsides, add the optional wheel extensions (up to 25º) or dual wheels (up to 30º). 
When encountering uneven terrain, the tractor frame pivots in the center to maintain superior contact with the ground.