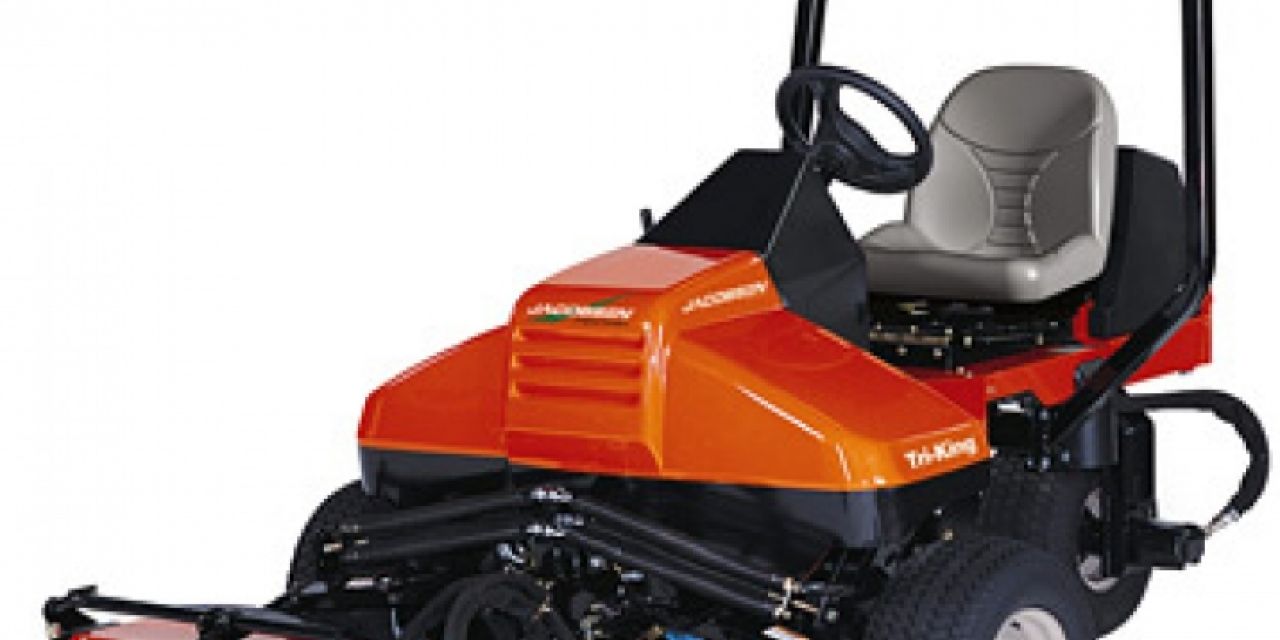 Tri-King
The Tri-King™ offers optional 7-blade reel sizes of either 26" or 30" to suite your needs and the unit lift is foot pedal actuated, the weight transfer is a mechanical system allowing up to 200lbs to transfer from the reel units to the power unit.
Iso-Mounted 17.7 hp Kubota® Liquid-Cooled Engine - Increased performance with improved fuel economy.
Greens Care Biodegradable Hydraulic Fluid - Protects turf in the event of a spill; Environmentally friendly.
Power Steering and Steering Wheel - Improved maneuverability and easy, comfortable operation.
Two Hydraulic System Filters - Keeps hydraulic system clean for longer life.
20 x 10-10 Multi-Trac Traction Tires - For side hill traction and a smoother ride.
Product Code
Description
Overall Cutting Width
Height of Cut
Cutting Capacity
MRRP
067146
Jacobsen Tri-King
72 in. or 84 in.
0.37-2.75 in.
3.6 acres/hr at 5 mph with 26 in. reels;
4.2 acres/hr at 5 mph with 30 in. reels
£18,198.00