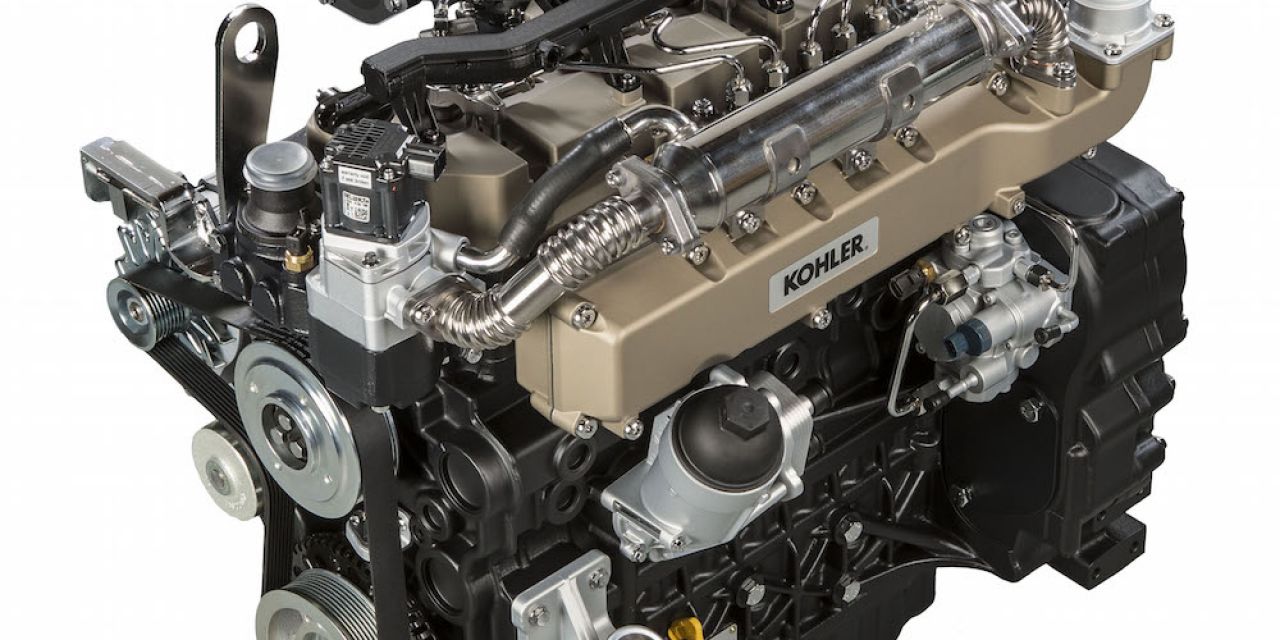 Kohler KDI
Their compact size and top ranking performance, in their category, as well as ease of installation have already convinced many manufacturers to choose the KDI engines for their own applications.
*Launched at Agritechnica 12th November 2017*
With the Stage V development, Kohler adds another model to the line-up. KDI engines are characterized by extremely clean combustion and now, with the introduction of the DPF, we take full advantage of the efficiency of the combustion to deliver to our customers the most advanced technology and the most compact after treatment system in the market. We are especially proud of the DPF smart regeneration strategy that we developed through extensive use of advanced simulation tools and testing. Kohler's exclusive regeneration strategy is completely transparent to the end users in every application and duty cycle.
KOHLER Flex™, Kohler's integrated suite of engine systems
KOHLER Flex™ is the range of solutions for emission control that Kohler has designed to enable each configuration of the KDI platform to comply with all emissions standards and regulations, worldwide.
At the heart of KOHLER Flex™ there is the clean combustion of KDI engines that enables the adoption of a compact, state-of-the-art DPF to meet the Stage V emission standard.
KOHLER Flex™ combines the clean in-cylinder combustion of KDI engines, made possible by high-pressure common rail (2000 bar), 4 valves head, turbocharger and cooled EGR, and the most compact aftertreatment devices (DOC, DPF and SCR) to comply with all emission requirements.
Each combination of KOHLER Flex™ has been designed in line with the all-in-one philosophy, with the objective of minimizing change for engine installation into existing packages.
These efficient and reliable systems can be deployed in many combinations to achieve effective emissions solutions for the different markets.
For more information please call 01257 422710 or 01257 428300 and ask for the Engine team
Email: This email address is being protected from spambots. You need JavaScript enabled to view it. / This email address is being protected from spambots. You need JavaScript enabled to view it.

KDI 3404 TCR