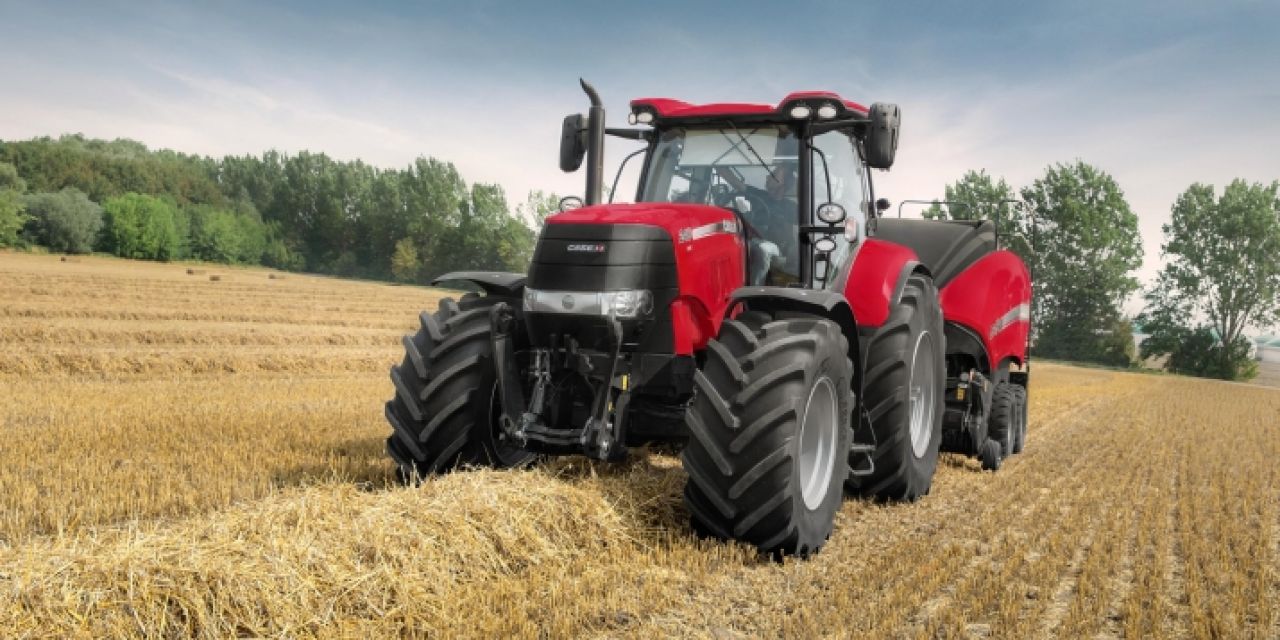 Puma Series 131 - 240 HP
Objectives change, needs change, markets change – but the number of hours in a day never does. This is why we've unleashed the new Puma; more comfort, greater fuel efficiency, extra lighting, additional tyre options, better vision. Simplicity. Productivity. Economy. Comfort. Quality. The Puma gives you more with its transmission options - semi-powershift transmission as standard on Puma 150 and 165, full-powershift transmission as option and standard on Puma 185, 200 and 220.
Puma - 5 MODELS FROM 150 TO 220 HP
All Every Case IH development take its class forward in multiple areas – transmission, suspension, controls, seating, lighting and more. What you get as a result is the reassurance of a proven product with enhancements aimed at giving your business a sharper edge, repaying your investment quicker than ever before.
Puma CVX - 7 MODELS FROM 150 TO 240 HP
Puma is well-established as a byword for premium in terms of tractor quality. Built in Austria around proven CVX continuously variable transmissions and the latest FPT engine technology, Puma retains the high standards set by its predecessors.
Stage IV compliant
Intuitive operations
Power & efficiency
4 wheel drive
Transmission options semi, full powershift, or CVX
Heavy-lifting hydraulics
Optional creeper
Optional auto PTO control
Optional AFS systems
To use Case IH configurator click here for the Puma range and for the CVX click here
Further information/Price on request
Puma (CVX)
Model
150
165
175CVX
185 (CVX)
200 (CVX)
220 (CVX)
240CVX
Engine
Common rail diesel, 24v, turbocharged w/intercooler
Emission level
Stage IV
Rated engine power
150hp / 110kw
165hp / 121kw
180hp /132kw
180hp / 132kw
200hp / 147kw
220hp / 162kw
240hp / 177kw
Max engine power w/power management
190hp / 140kw
210hp / 155kw
225hp / 166kw
225hp / 160kw
245hp / 180kw
160hp / 192kw
270hp / 199kw
Transmission: standard / (CVX)
18x6 full-powershift (Continuously variable transmission w/integrated creeper)
PTO type
Electro-hydraulic
Standard speed
540 / 540E / 1000 @ 1969 / 1546 / 1893rpm  (1000E @ 1931rpm)
Rear axle diff. lock
Multi disc wet plate w/management system
Service brake
Hydraulically operated multi wet disc brake, self adjusting
Hydraulic sytem type
Variable displacement, pressure flow compensated pump 210bar
Max lift capacity
8.257kg
10.463kg
104.653kg
No. of rear remote valves
4 mechanical / 5 electric
5 electric
Category type
CAT II / III
CAT III