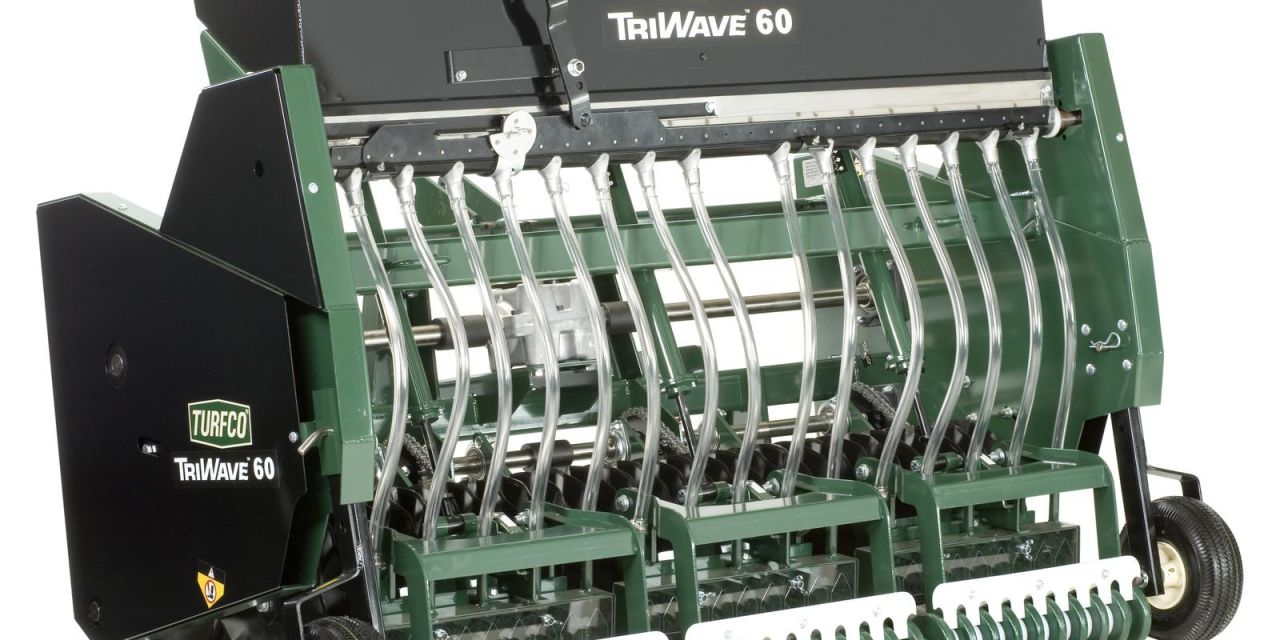 TriWave Overseeder
As with the many greenkeepers who helped in its development, you'll find the TriWave 60 will truly make a difference on your course.
TriWave's 1½" seed spacing, combined with three independent floating heads, increases germination by following the contours of the terrain for consistent seed depth.
Its WaveBlade™ technology creates clean, optimal slit widths for better seed-to-soil contact while keeping turf disruption to a minimum.
Seed depth can be infinitely adjusted in the field to suit the needs of each situation.
A unique seed delivery system places seed directly into the slit, reducing waste while further increasing germination.
Product Code
Description
Hopper Capacity
Cutting Heads
Blade Assembly
Pattern
Width
Productivity
85851
Turfco TriWave Tractor-Mounted Overseeder
4.77 ft³
3 heads, independently floating

3 WaveBlade sets, total 30 blades

Operating Depth Range 0 to 1 3/8"

30 rows spaced 1½" apart
60"
Up to 3 acres per hour