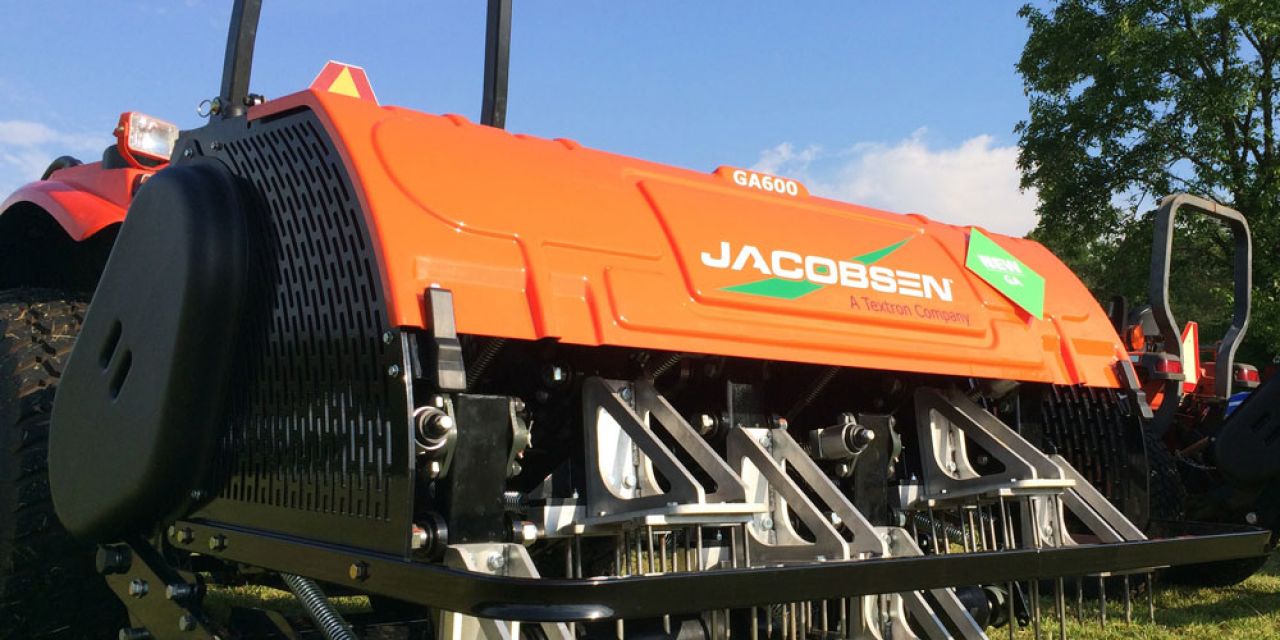 GA600 Deep Tine Aerator
As the industry's only aerator that performs deep and conventional aeration in a single pass, the GA600 AerStrike™ 4 tine attachment system distributes optimal spacing and diamond pattern, reducing aeration time and elevating turf condition. The patented PerfectStrike™ tine arm motion and pivot point ensures the tines have a straight entry and exit path, making the GA600 the ideal aerator for golf course fairways, approaches and greens, sports fields, and manicured green spaces.
PerfectStrike™ tine arm motionand pivot point height minimizes travel angle ensuring tines enter and exit the turf vertically delivering a truly straight hole. The patented design leads to more perfectly rounded holes, less damage to root zone, and more uniform aeration for faster recovery time.
AerStrike™ 4 tine attachment system enables only the GA600 to conduct deep and conventional aeration in single pass, cutting this maintenance practice expense in half. Tines are strategically placed so that each subsequent strike creates optimal spacing and pattern therefore removing a pinching effect and need for turf guards.
Strategic roller location placed an industry leading 5.5 inches (14 cm) from the tine heads delivers superior ground following capability and consistent aeration depth over undulated turf. Across level and varying terrain, the roller position distributes the aerator weight evenly thus reducing ground pressure.
Heavy duty design built to stand up to the greatest abuse with no nonsense maintenance. The GA600 is built with high strength, high performance steel drive components for longer life in a demanding environment. Duel o-ring chain drives are located on the outer sides of the machine for ease of access for lubrication and inspection.
Crank shaft components deliver superior driving force ensuring greater depth of aeration is achieved, using the full length of tines to break up deeper compaction layers for a healthier, more stress free turf.
Watch the launch video here
Contact our sales team for more information.