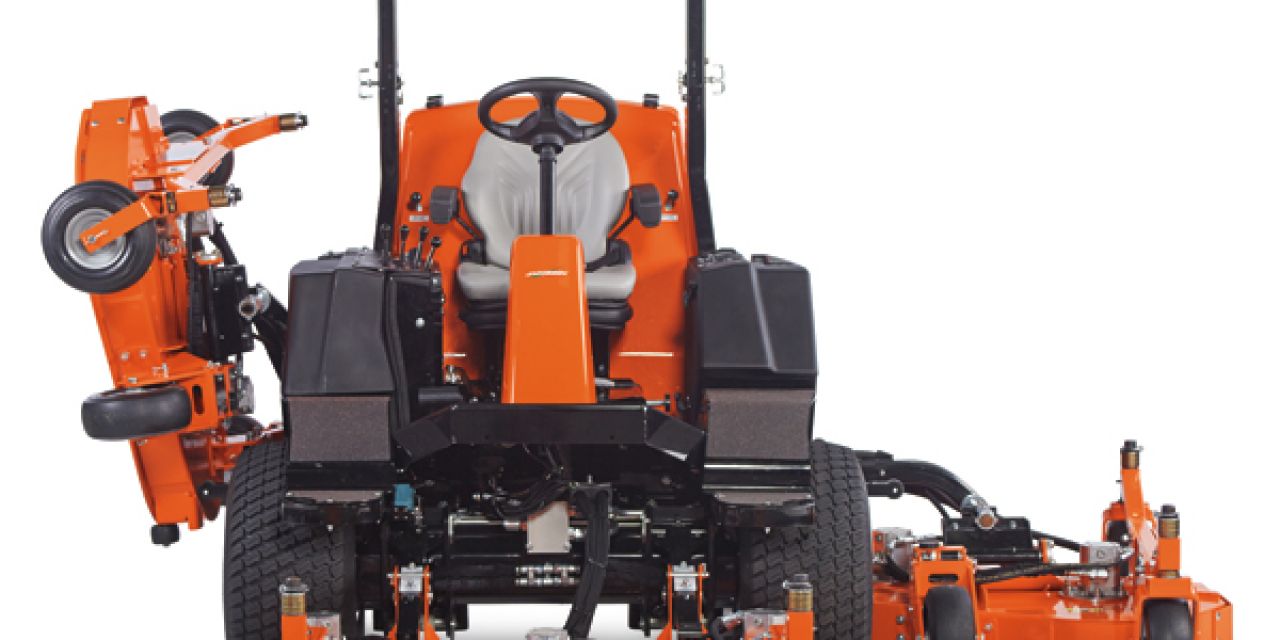 R311T
Proven and powerful 59 hp (44 kW) turbocharged Kubota® diesel delivers exceptional mowing power to effortlessly slice through the tallest, thickest grass.
Independent deck control allows mowing with 1, 2, or all 3 decks to trim around obstacles, varying terrain and wide spans of turf.
Individual hydraulic deck motors with self-lubricating integral bearings deliver reliable cutting power to each blade and require no tensioning or greasing maintenance of belts and pulleys.
Maintenance free, wet parking brakes deliver safe braking on even the steepest of slopes and reduce total cost of ownership with no linkages or pads to service or adjust.
Air-ride suspension seat, ergonomic cockpit cruise control and an optional climate controlled cab provide a comfortable, productive ride for long hours of operation.
Product Code
Description
Deck No. & Size
Construction
Caster Wheels
Cutting Unit Lift
Weight Transfer
Blades
Motor/Spindle
Height of Cut
Cutting Capacity
Overall Cutting Width
Fuel Economy & Runtime
069177
Jacobsen R311T
One 64 in. full-floating front deck;
Two 42 in. full-floating wing decks

10-gauge heavy-duty steel with reinforcing plates, ribs, bumpers

Eight, 4 x 11 in. smooth, pneumatic tires with greaseable ball bearings

Hand operated, individual lever controlled hydraulic lift system

Hydraulic weight transfer - adjustable at operator controls

Seven 23 in., Low Noise, Low Lift

Hydraulic motors with integral bearings; self-lubricating

1 - 5.5 in. in 0.5 in. increments
Up to 10.3 acres/hour at 7.7 mph (no overlaps or stops)
134 in.
1.47 gal/hr fuel consumption at 40% load; Up to 13.6 hours on single tank of fuel (dependent on operator and turf conditions)