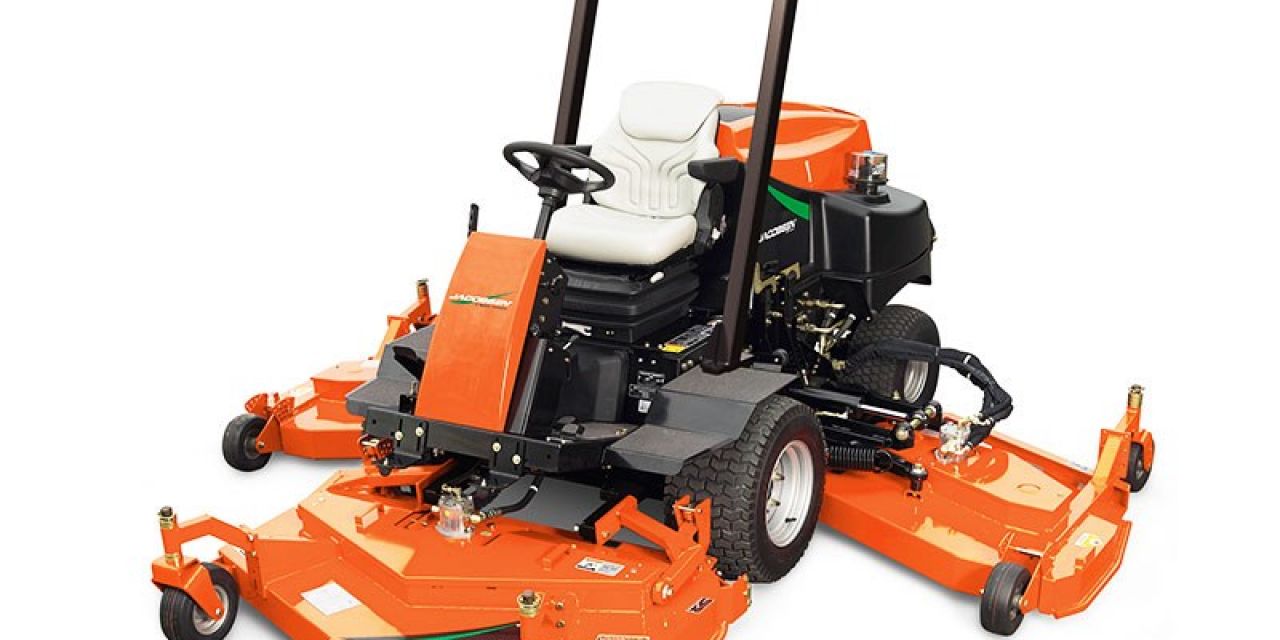 HR9016T
New, more powerful 99.9 hp Kubota® turbocharged diesel engine is more fuel efficient and quieter.
Deluxe adjustable air-ride seat, tilt steering wheel, servo-controlled hydrostat and optional climate-controlled cab - reduces operator fatigue, provides total operator comfort.
Each blade individually powered by a quiet, pressure-balanced hydraulic motor - extremely durable, high cutting torque; no belts or greasing required.
Two outside deck winglets pivot up to 20 degrees - multiflex front deck reduces scalping in undulating turf.
Heavy duty breakaway system protects wing decks from damage.
Product Code
Description
Deck No. & Size
Caster Wheels
Cutting Unit Lift
Weight Transfer
Blades
Motor/Spindle
Height of Cut
Cutting Capacity
Overall Cutting Width
070542-41132
Jacobsen HR9016T

One 92 in. out-front, multi-flex front deck; two 59 in. swept-forward wing decks, 10 gauge steel

Two 13 x 6.5-6, 4-ply pneumatic on front deck
Ten 11 x 4-5.0, 4-ply pneumatic on wing decks
Hand operated, lever controlled hydraulic lift system
Hydraulic weight transfer - adjustable at operator controls

Front Deck: Five 21 in. heat treated and interchangeable
Wing Decks: Three 21 in. heat treated and interchangeable

Hydraulic motors with integral spindle housing, internally lubricated bushings
1 - 5.5 in.

16.5 acres per hour at 8.5 mph

192 in.