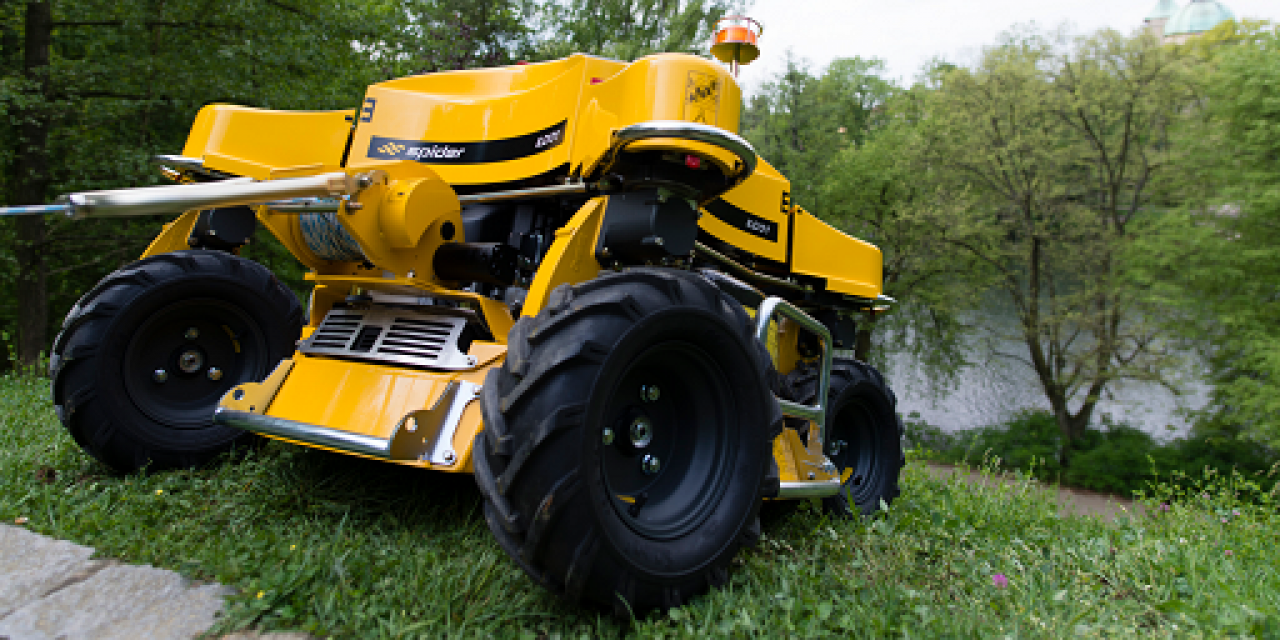 Spider ILD01
The SPIDER ILD01 can match the performance of 5 brush cutters at substantially lower operating costs and can work the area of up to 3,000 m2/hour.
It is equipped with a one-blade mowing mechanism that ensures perfect mowing and precise mulching. The blade is made of special alloys that guarantee strength and sufficient flexibility in case of accidental impact on a fixed obstacle.
The hydrostatic drive system ensures fluent speed regulation while perserving optimum management of the combustion engine. Sensitive speed regulation and steering result in precise control of the mower, excellent operation efficiency and high safety.
The patented drive system "Dance step" together with constant 4-wheel drive ensure fantastic manoeuvrability in all terrains, great climbing ability and gentle treatment of grass even in wet or soft terrain.
| | |
| --- | --- |
| Engine:  | Kawasaki FS541 V, 18hp – 11.3 kW |
| Cutting Width: | 80 cm |
| Height of Cut | 6-11cm |
| Dimensions: | 135.6cm x 120cm x 91.3cm |
| Dry Weight: | 288 kg |
| Speed: | 0-6 kmh |