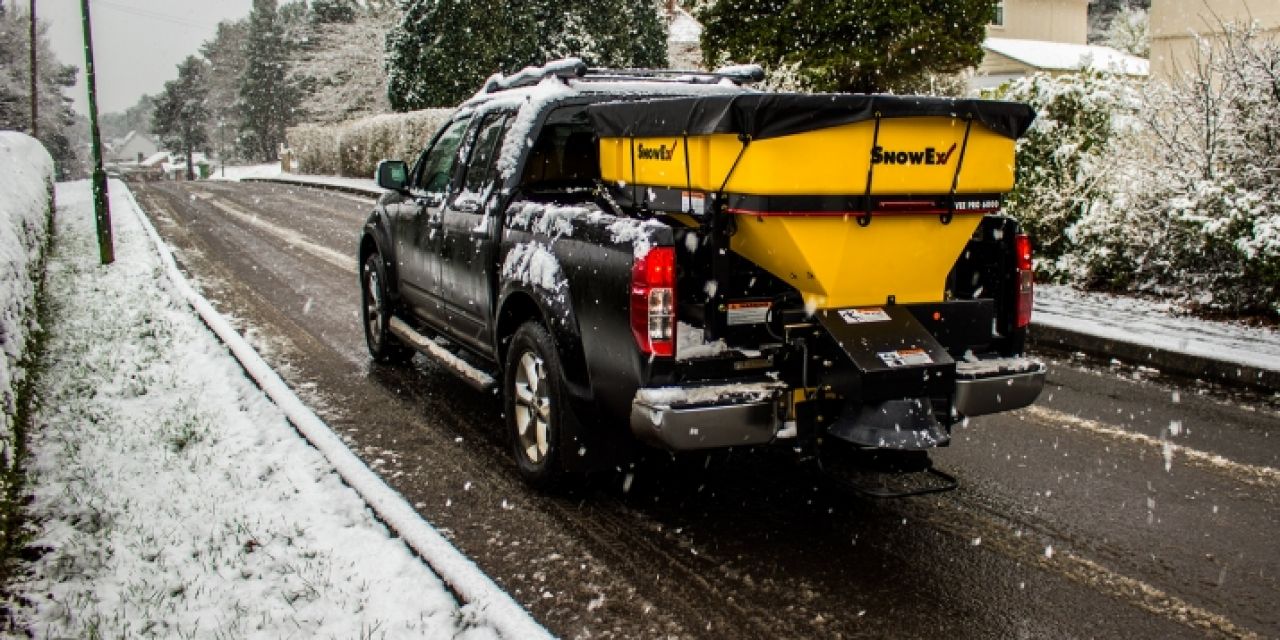 SNOWEX
The history of the SnowEx is a long list of innovations. Low-maintenance motor/transmission drive systems, v-box spreaders with corrosion resistant poly hoppers, a wireless-controlled utility spreader, the job-tracking Salt-Traxx™ system for hopper spreaders. That's just the tip of the iceberg with what they've done … and what they will do … to give you more productive, longer lasting, easier to use equipment solutions.
SnowEx believe their equipment is the most reliable on the market. That's nice, but it doesn't mean much unless they're willing to back it up. So, in 2001, SnowEx became the first to include a 2-year parts & labor warranty on all equipment. From that point until now, SnowEx is doing much more than just claiming reliability … they're guaranteeing it.
Truck Bed
With capacities from 0.5 to 6.0 cubic yards, these proven performers feature direct drive auger transmission and independent spinner control for precise, even material distribution. With a variety of innovative performance features, the Pro-Series hopper spreaders are designed for maximum efficiency.
UTV Bed
Turn your utility vehicle into an ice control master with a spreader designed specifically to fit the bed of most UTVs.
Tailgate
SnowEx® offers a wide variety of tailgate spreader options, from compact wireless utility vehicle models to large capacity sand and salt handling tailgate spreader models, and everything in between. Choose from a variety of power and mounting options to meet your unique ice control needs.
Tow-Behind
Choose between a compact ground-drive salt spreader, and the 1.5 cu yd dual electric towable sand and salt spreader. Both Tow Pro™ spreaders are designed to efficiently tackle a wide variety of specialty applications.
Walk-Behind
These walk-behind drop spreaders and broadcast spreaders are built with features the pros demand, like a powder coated steel frame, pneumatic tires, and a sturdy polyethylene hopper, to deliver years of reliable trouble-free salt-spreading performance.
There are multiple mount options and accessories for the various models, please contact our sales teams to discuss your full requirements.
Wrightington   01257 422710
Arclid             01477 500700
Type
Model
Description
Capacity
Utility
SP575X-1
Spreader Inc. vibrator kit
163 ltrs
SP1575-1
Spreader
SP1675
SP1875-1
254 ltrs
Mounts Required -contact our sales department
Bed Mounted  
SP2000
V-Pro spreader
300 ltrs
SP3000
380 ltrs
SP6000
800 ltrs
Highway Trailer to suite SP3000 or SP6000
SP7550
V-Maxx spreader
1200 ltrs
SP8500
1600 ltrs
SP9300
2300 ltrs
SP9500
3200 ltrs
Highway Trailer to suite V-Maxx (excludes 9500)
SP9300X
Supermaxx spreaders
2300 ltrs
SP9500X
3200 ltrs
SP9800X
4500 ltrs
Drop
SD600
Drop spreader
170 ltrs
SD1400
400 ltrs
Mounts Required -contact our sales department
Pedestrian
SP65
Pedestrian spreader
47 ltrs
SP85
76 ltrs
SP85 SS
SP85 with stainless steel frame
Pedestrian Drop
SD95
Pedestrian drop spreader
SD95 SS
SD95 with stainless steel frame
Liquid Brine  
SL80
Pedestrian liquid sprayer
56 ltrs 
SL80 SS
SL80 with stainless steel frame
VSS-1000
Liquid de-icing system
378 ltrs
VSS-2000
757 ltrs
VSS-3000
1135 ltrs