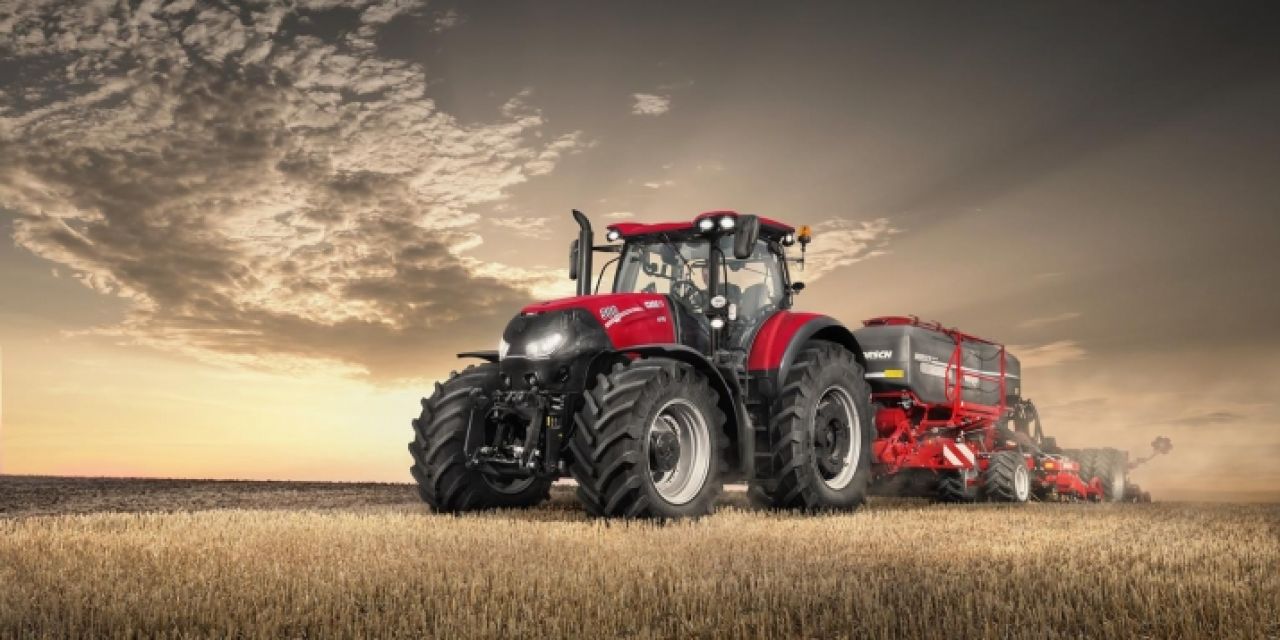 Optum CVX 271 - 300 HP
You can rely on the smooth, no-compromise delivery of power as the engine effortlessly lugs any primary tillage implement, and hauls large trailers economically and safely at up to 50 km/h on the road.
The front axle provides two damping cylinders with 110 mm travel and is saddle mounted to the engine sump. An adaptive control logic is used to ensure high performance, comfort and stability.
The new powerful 6.7 litre, 6-cylinder engine is designed to generate power and optimize fuel efficiency. Stage IV emissions standards are achieved with our proprietary high efficiency Hi-eSCR only after-treatment system. The engine sump design is the backbone of the tractor. This lightweight design, minimizes weight to allow a 16,000 kg gross vehicle weight and an excellent payload of up to 5,500 kg. It allows the customer to add ballast when needed or use heavy front and rear implements.
The CVX continuously-variable transmission, offering stepless travel from 0 to 50 km/h ECO.
With the Case IH Advanced Farming Systems (AFSTM), you can choose from a full range of guidance solutions, offering accuracy levels of up to 2.5 cm. The AFS Pro 700TM monitor, allows you to maintain control at all times – for example with the HMC II (Headland Management Control II) and it can maximize your efficiency, when operating ISOBUS Class III-compatible devices.
Stage IV compliant
Compact & highly manoeuvrable
Excellent power-to-weight-ratio
Stepless productivity
4 wheel drive
Technologically advanced
Slip control as standard
Optional ABS
To use Case IH configurator click here for the Optum range
Further information/Price on request
Optum
Model
270CVX
300CVX
Engine
Common rail diesel, 24v, turbocharged w/intercooler
Emission level
Stage IV
Rated engine power
271hp / 199kw
300hp / 221kw
Max engine power
288hp / 212kw
313hp / 230kw
Transmission
Continuously variable transmission w/integrated creeper
PTO
Electro-hydraulic with auto PTO control available
Standard speed
540 / 540E / 1000 / 1000E @ 1930 / 1598 / 1853 / 1583rpm
Rear axle diff. lock
Multi disc wet plate with management system
Service brake
Hydraulically operated multi wet disc brake, self adjusting
Hydraulic system type
Variable displacement, pressure flow compensated pump 215bar
Max lift capacity
11.058kg
No. of remote valves
5 electric
Category type
CAT III / IVN