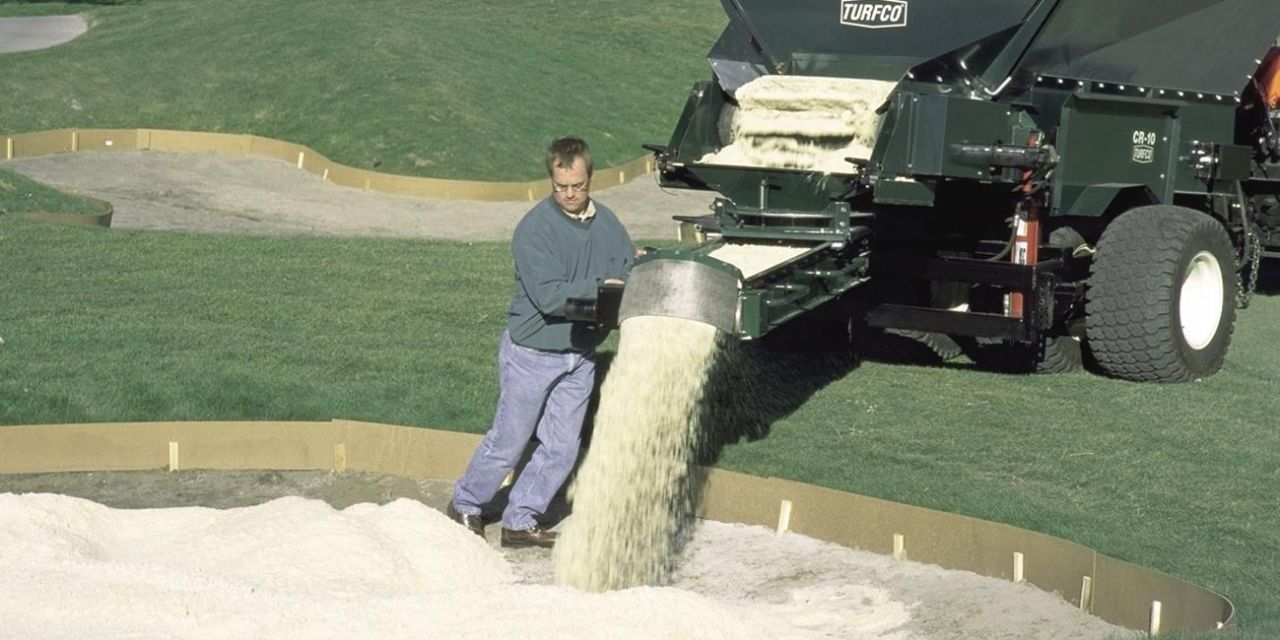 CR-10 Topdresser
Spread virtually any wet or dry material with this top dresser and material handler, including sand, compost, stone, wood chips and soil conditioners.
The CR-10's large-capacity hopper and WideSpin™ Technology make it the perfect answer to all your golf course projects.
Dual-beam suspension provides lower centre of gravity for maximum stability.
Large, self-cleaning galvanized hopper can be unloaded in less than 30 seconds.
Unique frame design creates greater clearance for attachments–move around your course with ease and consistent stability.
The rear of the CR-10 raises up to 1.82m (6 ft) for quick loading of top dressers, turf vehicles and spreaders.
Low profile and light PSI let you easily move large volumes of material.
| | | | | | |
| --- | --- | --- | --- | --- | --- |
| Product Code | Description | Hopper Capacity | Spread Width | Conveyor Belt | Metering Gate |
| 85440 | Turfco CR-10 Trailed Broadcast Topdresser | 4 cu/yards | 20" to 40" with spinner attachment | 32" wide pebble surface composition with heavy-duty polyester cord | Full manual adjustment with facility to open entire rear hopper panel |