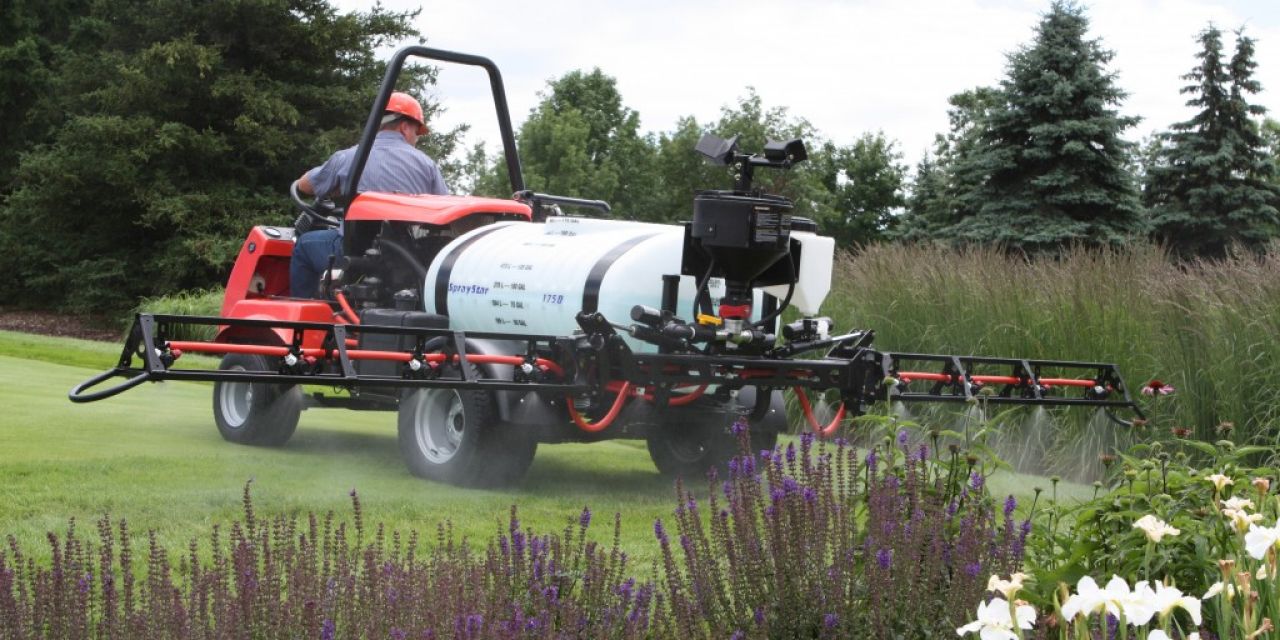 Spray Star 1750 Sprayer
The pump runs 10-70 gallons per minute, 10-80 psi. High volume centrifugal type with silicon-carbide seal. All stainless steel body, shaft and plugs. Built in low pressure warning horn to alert operator to low spray liquid level. Built in automatic air bleed system for self re-priming during operation with low liquid levels. Belt drive from prime mover engine.
With a 175 gallon, elliptical shape, cross-linked polyethylene construction with UV inhibitors. 16 in. hinged lid and fill well with built-in locking device and nylon strainer basket in fill well. Positive feed suction sump.
Powered by a hydraulic drive system to the rear wheels and a 34 hp (25.5 kW) three-cylinder petrol engine
Exceptional application accuracy is provided through the use of a hand-operated ground speed control system
Available "Safe-Fill System" allows the operator to mix liquid and dry chemicals safely and quickly
Product Code
Description
Filtration
Agitation
Engage/Disengage
Sprayer Performance
N/A
Smithco Spray Star 1750 Sprayer

Downstream spray system protected by "Self-Cleaning" nylon reinforced filter with return to tank and 50 mesh stainless steel strainer.

Smithco "Quadra-Jet" agitator with four venturi volume boosters

Electromagnetic clutch with toggle switch at operator position

Application rate: 20-220 gallons per acre
0.5-5 gallon per 1,000 sq. ft.
47.5-541.5 gallons per 2.47 acres
Production rate: 6.4 acres/hour at 3.5 mph
Up to 75 acres per day
MOT and testing available, contact us for more information