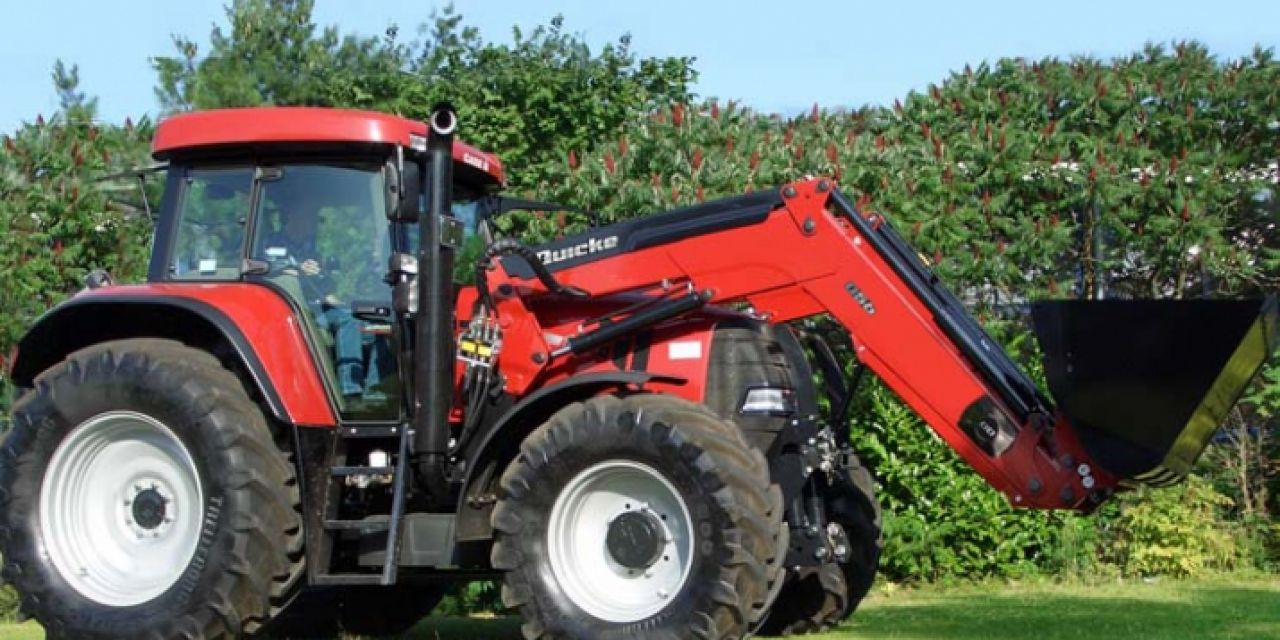 QD series front loaders
The latest innovation is Q Level, an entirely new feature whichmaximises the capacity of bucket operation. In practical terms, Q Level enables you to crowd up the bucket to a crowd angle of 55-56° at a height of around 0.9 m*. At operational heights there is 10 % additional crowd back compared with previous models. This results in less spillage over the front or back of the bucket.
The Loader Control System strengthens Ålö's position as the world-leading manufacturer of high quality front loaders. LCS brings together many technical innovations in one system like an entirely new type of valve specially developed for front loader operations, intergrated multi-coupler which saves time and their thumb-controlled joystick for improved ergonomics.
Did you know you can colour code? 
Lock & Go enhances safety
Implement changes that increase your productivity
Ultra comfortable softdrive
Compact implement indicator
Q Link - precise parallel linkage
Q Lock - hydraulic implement locking
Q Vision
Selecto fix
Compact valves
Note; Due to the range of configurations please contact our Agricultural sales team for pricing
Front loaders with parallel linkage
Model
Working angles crowd/dump
Lift height pin
Lift force pin ground level
Loader weight
Tractor size
Tractor weight
Q26
41 / 63 degrees
3.2m
1890kg
505kg
50-70hp
3000kg
Q36
44 / 58 degrees 
3.5m
1920kg
521kg
50-80hp
4000kg
Q38
2270kg
Q39
3.65m
1750kg
544kg
Q46 
43 / 60 degrees  
3.75m  
2400kg 
585kg  
60-100hp  
4500kg   
Q48 
2770kg 
Q49
44 / 55 degrees   
3.9m 
2220kg 
595kg 
Q56 
4m  
2520kg 
621kg  
 80-120hp 
5200kg  
Q58 
2890kg 
Q66
45 / 52 degrees
4.25m
2790kg
721kg
100-150hp
6000kg
Q68
3170kg
Q76
44 / 52 degrees
4.5m
2990kg
760kg
120-190hp
7000kg
Q78
3380kg
Q88
44 / 49 degrees
4.95m
3930kg
838kg
>150hp
9000kg
Q98
42 / 50 degrees
4210kg
935kg
>200hp
13000kg
Front loaders without paralled linkage
Model
Working angles crowd/dump
Lift height pin
Lit force pin ground level
Loader weight
Tractor size
Tractor weight
MRRP
Q21
41 / 64 degrees
3.2m 
2280kg 
436kg 
50-70hp 
3000kg 
POA     
Q31
44 / 58 degrees
3.5m 
2310kg 
450kg  
50-80hp  
4000kg 
Q33
2690kg 
Q41
43 / 60 degrees
3.75m 
2810kg 
515kg 
60-100hp 
4500kg 
Q51
46 / 56 degrees
4m 
2920kg 
554kg 
80-120hp 
5200kg 
Q61
45 / 52 degrees
4.25m 
3220kg 
628kg 
100-150hp 
6000kg