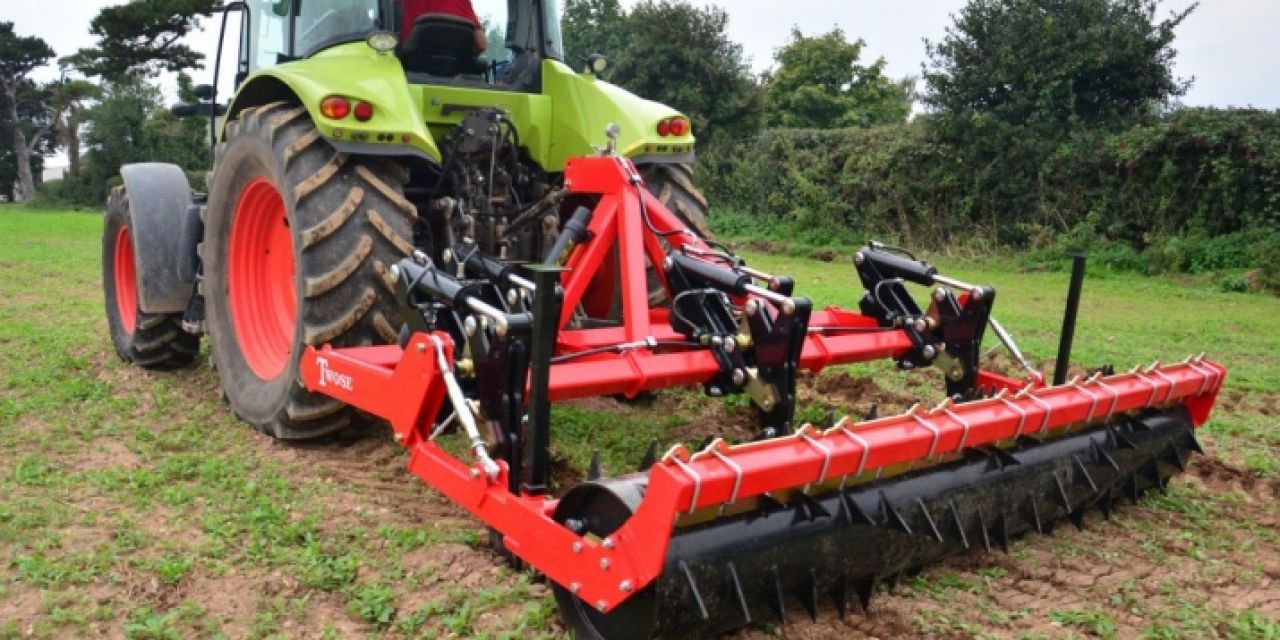 Grassland & Arable Subsoilers
They are available in 2.50m and 3.00m working widths, the subsoilers comein two, three or five leg configurations.
Top of the range models featurehydraulic auto-reset legs and can be specified with discs.
Arable and grassland packer rollers are available enabling customersto tailor the machine to their precise requirements.
2.50m (8'2") and 3.00m (9'10") working widths
Three-point linkage performance features
Shatters soil with mini,al surface disturbance
Improves drainage and aeration
Cost-effective sub-soil conditioning solution
Two, three and five leg models available
Choice of grassland and arable packer rollers
Available with or without discs
Easy to use
Replaceable legs and shins
Precision-engineered in the UK
Choice of hydraulic auto-reset and shearbolt- protected legs
Key to leg types; SBP = Shear bolt protection / HAR = Hydraulic Auto reset
Machine
Working width
Number of legs
Leg type
Tractor required
Dics
SS250A2S 
2.50M (8'2")   
2  
SPB 
90hp 
Optional  
SS250A2H 
HAR
SS250A3S 
3
SBP
120hp 
SS250A3H
HAR
SS250G2S
2
SBP
90hp
Included
SS250G2H
HAR
SS250G3S
3
SBP
120hp
SS250G3H
HAR
SS300G5S
3.00m (9'10")
5
SBP
180hp
SS250G5H
HAR
SS250A5S
SBP
SS250A5H
HAR